Available
7 days

Cost Competitive,
Best Prices

Range of sizes
available

Your Local Skip Bin
Hire Supplier.

Reliable Drop/Pickup
Service
Commercial and Industrial Skip Bin Hire in Melbourne
Whether your business is concerned with producing a product or providing a service, one thing is always true: when you're working, you want to focus on providing a high-quality result. BINSWEST provide commercial and industrial bin hire in Melbourne that is attentive and meticulous. This allows you focus on the work while we worry about the waste!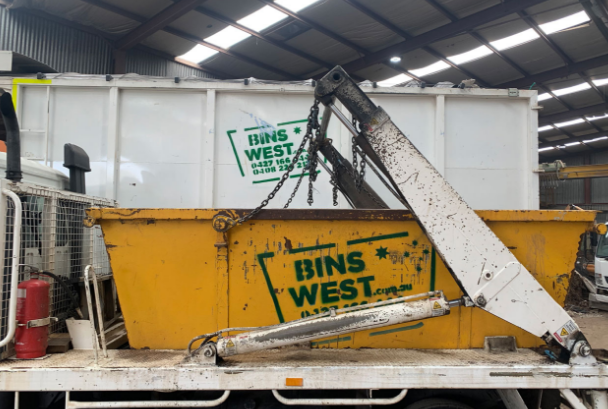 We provide skip bins in varying sizes, so no matter how big or small your needs, we have just the thing. We accept a variety of items and will sort and dispose of them in the correct way, so you can rest assured that your business is environmentally responsible in its waste disposal practices.
Commercial Bin Hire for Melbourne Businesses
Is your fruit and veg shop producing mountains of green waste that you can't seem to shift with those council green waste bins? Office getting buried under piles of paperwork? BINSWEST are the number one provider of commercial skip bins hire in Melbourne's western suburbs.
We have skips of different sizes that will make waste disposal a breeze. We accept all forms of commercial waste, including food waste, paper waste and general waste.
Even if you're a smaller business, we can still help. Our smallest skip holds 8 wheelie bins worth of waste, so you won't need to keep the skip around for too long. Some companies charge too much for smaller skips, but we recognise that smaller bins are necessary and strive to make this option cost effective for you.
Industrial Skip Bin Hire in Melbourne's Western Suburbs
Keep your worksite clean and hazard-free with BINSWEST. We provide industrial skip bins to Melbourne-based builders, gardeners and more. Whether you have garden and green waste, industrial waste, building waste or even bricks and concrete to dispose of, we can help.
When you're on site, it's important to have a proper method of containing waste. Leaving materials scattered across a worksite is not only unprofessional and unsightly, but also a hazard for workers and civilians alike.
If you are an industry professional in need of an ongoing skip bin hire service, contact us today for a reliable and affordably priced option.
Why Choose Binswest
Safety, Insurance and
Customer Service

Cost Competitive,
Best Prices.

Your Local Skip Bin
Hire Supplier.

Reliable Drop /
Pickup Service.

Customer Focused and
Punctual.

Small business Owned and
Operated Service.
Why not request an obligation free quote for all
your skip bin and waste removal needs?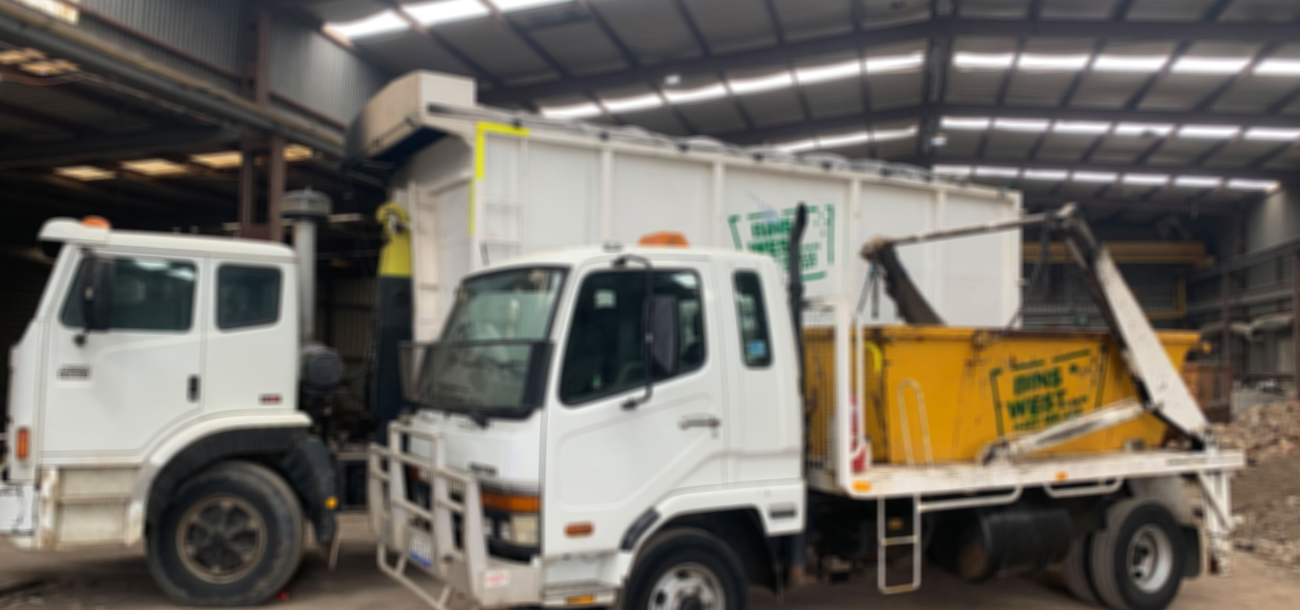 Commercial skip bin hire
The Easy Way!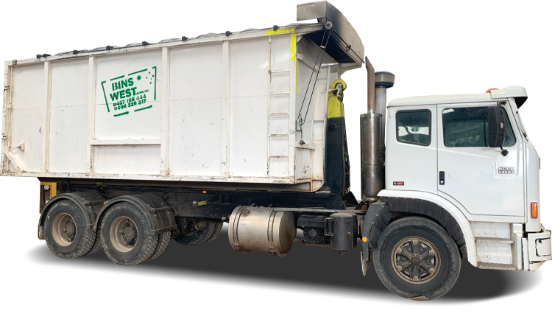 what our clients say
I always use Binswest when I require a skip bin. These guys are responsive, on time and provide a great service at a reasonable price. Would recommend to others

Steven Pu

I am very happy with their service. Very friendly staff and fast delivery. What else can we ask for? I would recommend it to everyone.Thanks Mark.

Adam Ramadan

Great response times and service with a smile. Dealing with Mark has been great, he's kept me in the loop with regards to skip bin delivery and pick-up times. He was easy to get a hold off for any questions. Definitely my go-to for my annual spring clean.

Reynard Muliaina

We have used Binswest for waste removal service (skip bin hire) in Point Caroline Springs. Very happy with the service and can definitely recommend. Thanks

Isador Team

Mark was amazing. Bin was delivered so quickly and we were given plenty of time to fill it up. Highly recommend Bins West!

Jessica Margaret